Home - About me - Browse by categories
---
About me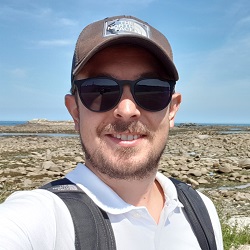 Hi there! I am a Software Engineer, leaving in Paris and working for Microsoft since 2015. Before that I used to be a consultant for 7 years, mostly on Microsoft/.NET/Azure technologies.
I've always loved software development and sharing my passion for tech either in conferences or on this blog. Before joining Microsoft I have been a Microsoft Most Valuable Professional for almost 7 years.
I love to meet new developers and help them to build amazing thing using our tech. You know what? I am a lucky guy because it is what I do at Microsoft every single day. Currently, focusing on Containers, Kubernetes, Microsoft Azure Developer platform services (Azure App Services, Serverless etc…) and DevOps.
Feel free to reach out on Twitter.
Thank you so much for reading this blog!
Julien